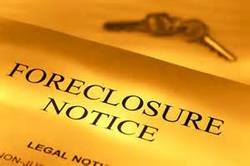 FORECLOSURE SERVICES
At Martin Law Firm, LLC, we take a strategic and experienced approach to guide you and your family toward financial security and independence. We understand that decisions of this nature can have a permanent influence on your life. Our support during this difficult time of your life will make it easier for you. We stand by you until you and your family become financially independent. We guide you throughout the entire process and will act as your helping hand during your crisis. Our approach is honest, and we are completely dedicated to find long-lasting financial solutions for you.
We are experienced in mortgage foreclosure and debt relief cases involving:
Home loan debt in arrears
Right of redemption
Sale on the courthouse steps
Contact us
, the Martin Law Firm, LLC, today for a free consultation.
---